Teaching beginners how to draw starts with teaching them how to see differently than they always have. Learning to see both positive and negative space in art is important for getting ready to draw realistically. Our human brains are conditioned to take in only the information we need to survive and thrive. Looking at negative spaces is not something most people typically do. However, when learning how to draw, getting used to looking at the negative space in addition to the positive space can really help lay the groundwork for understanding how to scale an image and get proper placement of all parts of the drawing.
When working with beginners it is important to introduce art skills slowly so that they can feel successful and focus on learning and practicing just one thing at a time. Introducing too many things at once can lead to a lot of frustration. This art lesson begins by having students look at a photo reference of bones and only focus on the negative spaces. They are instructed to draw only the shapes and space between the bones. It may be challenging at first, so it is helpful to have them do some practice sketches first, then move onto watercolor paper once they are confident.
When Students Complete their Sketch Have them Double Check their Shapes
Most students will not think to give their shapes a second look and double-check that they are accurate. This is normal. Most people new to drawing assume that their first sketch is correct and naturally rush into the details and fun stuff. Learning to go back and compare the relationships between both the positive and negative space in art projects after the drawing is down is a learned skill and a habit that will save so much time and frustration later.
Beginners may feel like they did something wrong if they find something off in their original drawing when they are asked to take a second look. I stress and repeat that they SHOULD have areas that aren't quite right and that every artist regardless of skill, experience, or talent will not see everything perfectly the first time around. Just completing this step is a VICTORY. We talk about how this is where we celebrate the fact that we noticed something we missed at first sight.
Next, They Can Add Personality to their Work
I have done this lesson using a variety of different mediums and they all have been tremendously successful. Depending on what materials you have available, have students fill the negative and positive space with contrasting designs or colors. Below are some examples of using watercolor and oil pastel in warm and cool color schemes. The contrasting color schemes are really fun and they make a beautiful display when finished.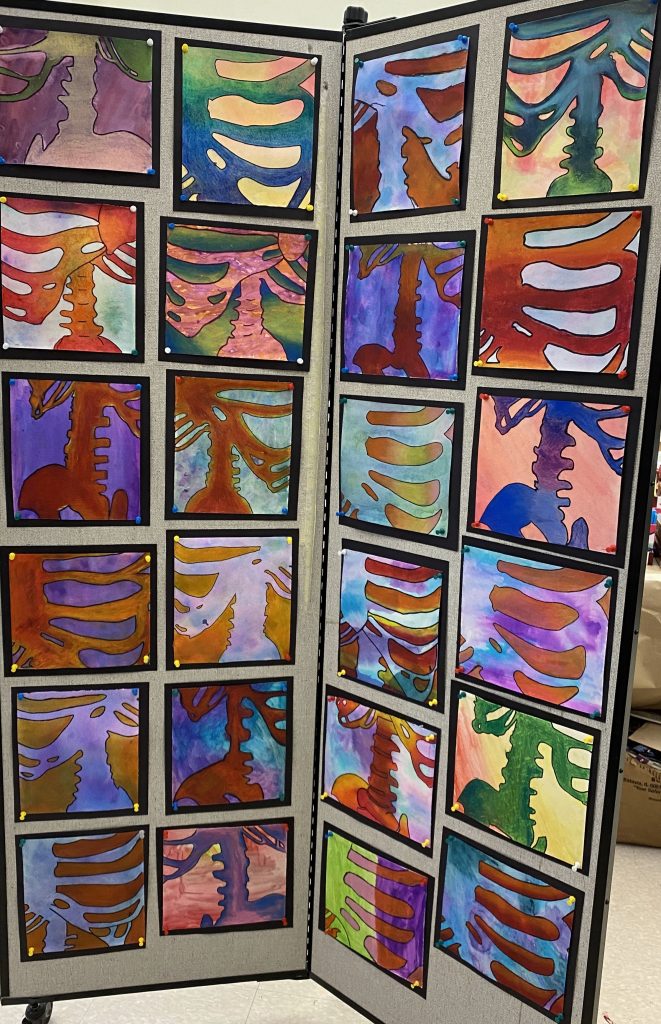 You can also fill the negative and positive space with collage, pattern, or use any other materials you would like. The idea is for students to have fun and experiment with different materials while developing an awareness of positive and negative space in art. Below are some examples created by students who completed the project at home during distance learning. Students had the freedom to fill each negative space with a different medium or technique or to keep them all the same.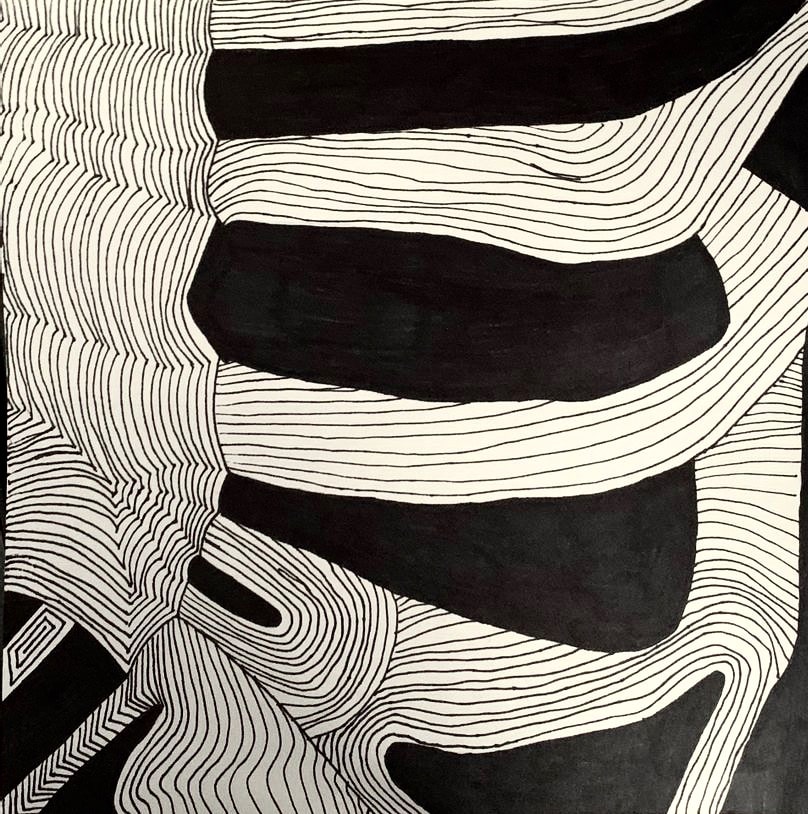 You can find more resources used for this project such as reference images with QR codes students can scan to see a video demonstrating more techniques, and practice worksheets in my Teachers Pay Teachers Shop. To see step-by-step instructions of this lesson, check out the video demonstration using watercolor and oils pastels above by Bethany Thiele and check out more great videos on her YouTube channel.