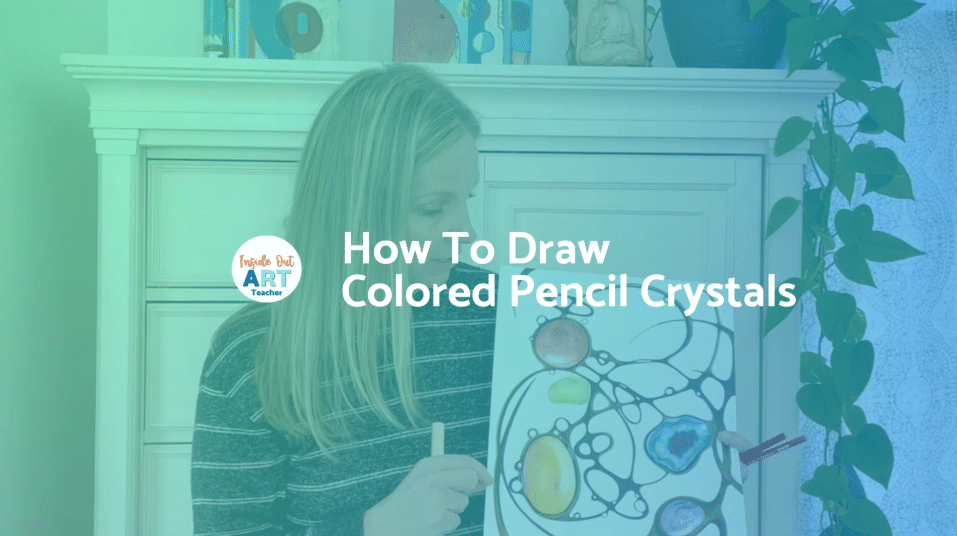 Are you ready to add some sparkle and shine to your artwork? Look no further than colored pencil crystals! These stunning gems can add a touch of magic and wonder to any drawing, but creating them can be a bit daunting. That's why we're here to help. In this step-by-step guide, we'll show you how to draw colored pencil crystals that look like they're glowing from within. And, to speed up the process and get those vibrant colors, we'll also share how to layer markers underneath your colored pencils. So grab your art supplies and get ready to unlock the secrets of crystal art and create breathtaking masterpieces that sparkle and shine like the real thing!
Step One: Pencil in Your Crystal's Blueprint and Highlight Hotspots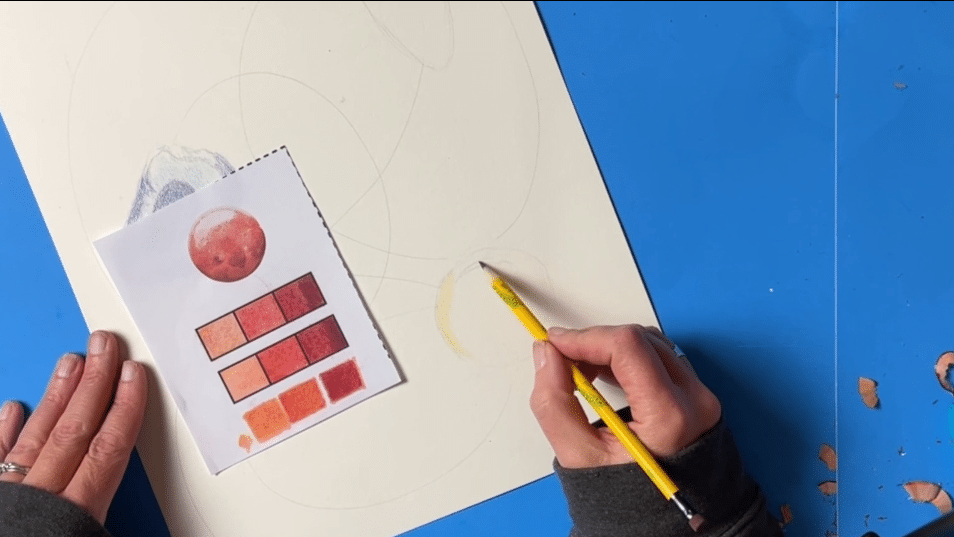 When starting with any art project, it's essential to have a clear idea of what you're trying to create. That's where sketching comes in! Grab a pencil, and let's start roughing out the shape of your crystal. Don't worry too much about details yet; we're just looking for a general outline to build upon.
Now, let's talk about the highlights – those magical spots on your crystal that catch the light and make it sparkle! These highlights are crucial to capture, as they will bring your crystal to life and give it that extra oomph. Think about the angles of the light hitting your crystal and mark those spots with your pencil. Remember, these highlights will remain white or lighter than the rest of the crystal, so they need to stand out.
By mapping out the highlights early on, you're giving yourself a roadmap to follow throughout the coloring process. Think of them as your North Star, guiding you along the way. This step may seem simple, but it sets the foundation for the rest of the artwork. So, take your time, be intentional with your lines, and let your creativity flow!
Step Two: Blend Out Where the Highlight Is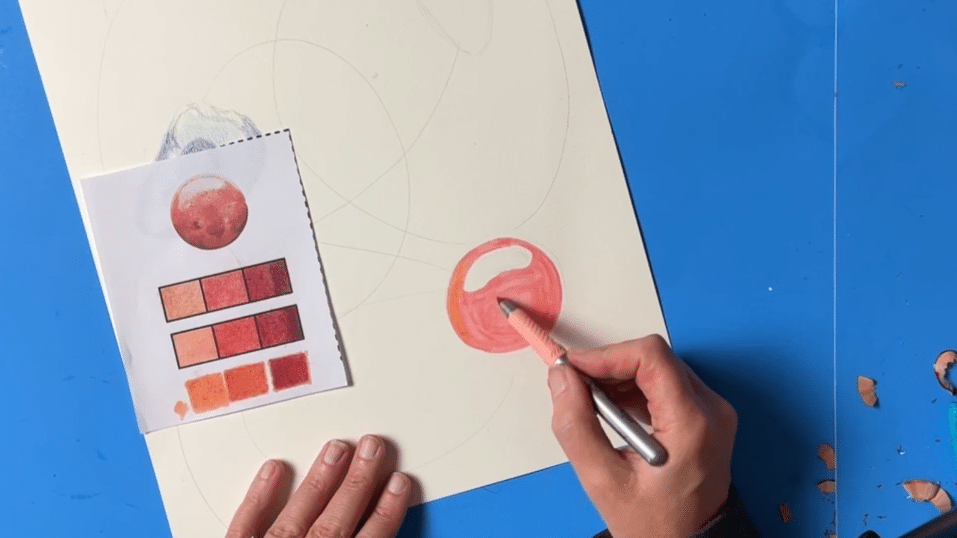 Okay, it's time to bring some color into your crystal creation! But before you grab those colored pencils, let's start with a marker. Remember the value scale you practiced with earlier? You'll want to use the same color marker that you used for the lightest value on your scale. This will help you achieve those bright, vibrant colors you're after.
Start by coloring in the areas of your crystal where the highlights are, using your trusty marker. This step is crucial because it helps to speed up the coloring process and ensures that your highlights will pop. Don't worry if it looks a bit harsh at first; we'll be blending it out in the next step.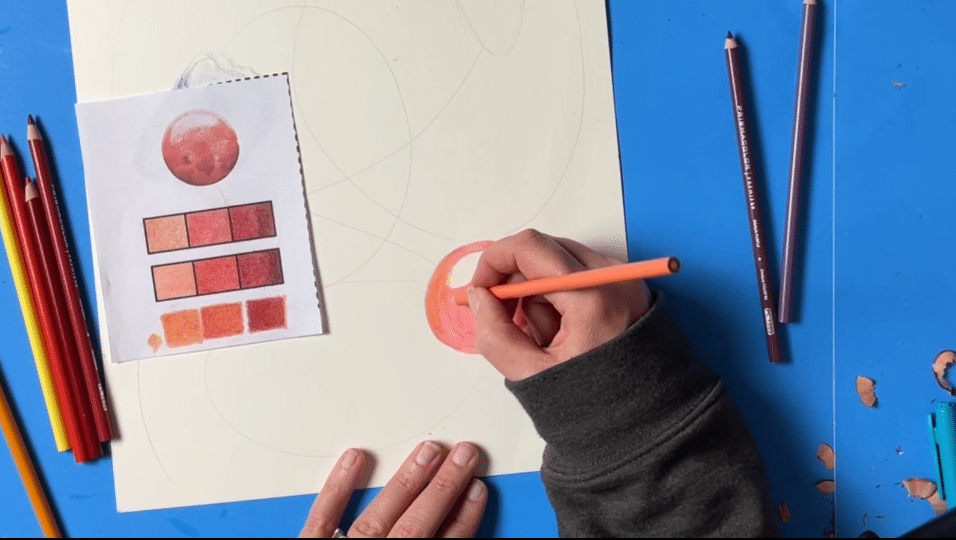 Now it's time to grab a lighter colored pencil and start blending out the area where the highlight is. Use short, light strokes to gently blend out the edges. This technique softens the edge and creates a more natural transition from the highlight to the rest of the crystal.
Take your time with this step and be patient. It can be tempting to rush through the blending process, but slow and steady wins the race. Once you've finished blending, step back and admire your handiwork. Your crystal is starting to take shape!
Step Three: Start Creating Those Darker Values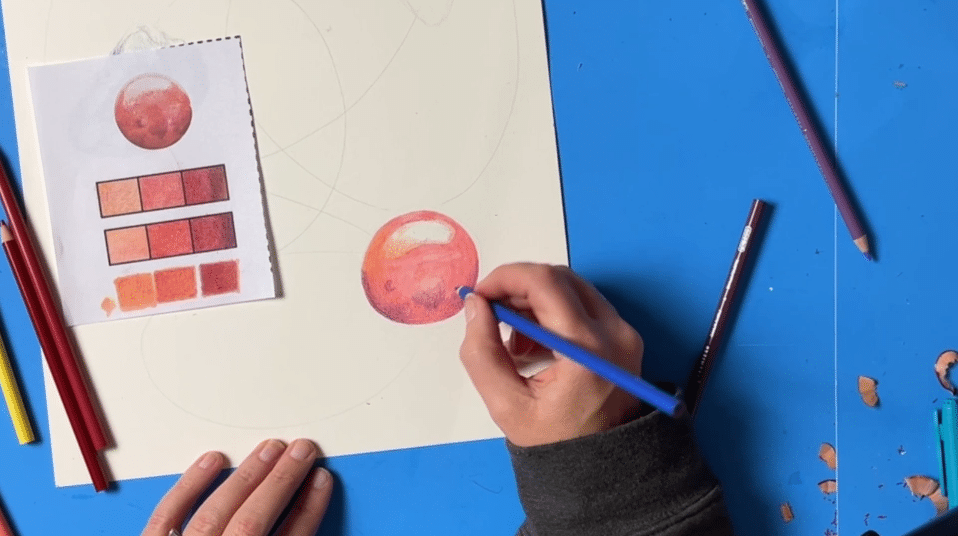 Are you ready to take your crystal drawing to the next level? It's time to bring in those dark, rich colors that will make your crystal shine! Now that your highlight area is blended out, grab those colored pencils and start layering in those cool darks. Use the same colors that you used in your value scale to maintain consistency and create a harmonious color scheme.
But be warned, this process takes time and patience. Don't rush it! Slowly build up your layers with short, light strokes. This will help you create a smooth and seamless transition from your highlights to your darks. The more layers you add, the richer and more vibrant your crystal will become.
Don't forget to pay attention to the shapes and contours of your crystal. Use your shading to create depth and dimension, emphasizing the areas where the light hits and creating shadows where it doesn't. This will help make your crystal look three-dimensional and realistic.
Remember, there's no rush when it comes to art. Take your time and enjoy the process. With each layer, you'll see your crystal come to life, and the end result will be worth all the effort you put in. So grab those colored pencils, put on some music, and get lost in the beauty of your creation.
Step Four: Take a Good Look at Your Reference Photo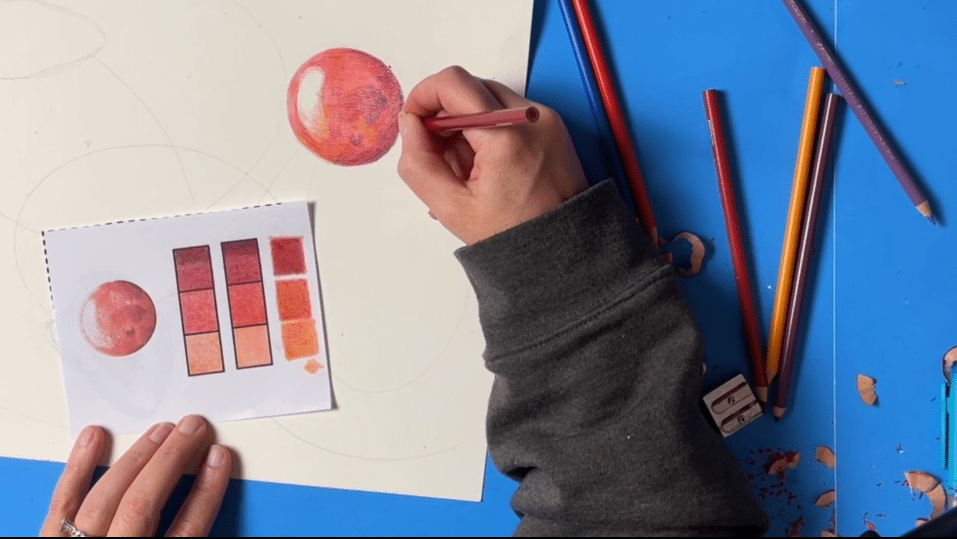 As you work on your crystal masterpiece, it's important to take breaks and step back to look at your reference photo. It's easy to get carried away with the coloring process and forget to check your work against your reference. But if you want to create a crystal that looks like it's glowing from within, you need to pay close attention to the subtle shifts in value and color in your reference.
So, take a deep breath, put on your detective hat, and really look at your reference photo. Notice the small details, the variations in color, and the different intensities of light. This will help you understand how to layer your colors and build up your values to create a realistic and vibrant crystal.
Remember, your goal is to create a work of art that captures the essence of your reference, so keep referring back to it as you work. You may even discover some new details that you hadn't noticed before, inspiring you to add more depth and richness to your artwork. So take your time, enjoy the process, and let your inner artist shine!
Step Five: Add White in the Lighter Areas Over the Marker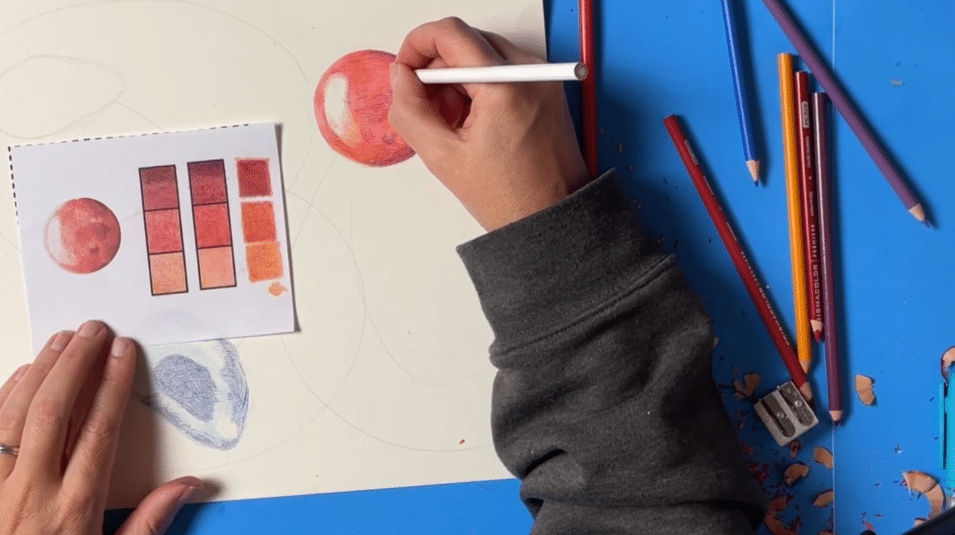 As you continue layering in your colors, you'll start to notice that your crystal is really coming to life. But we're not done yet! Take a white colored pencil and lightly add it to the lighter areas over the marker. This will give your crystal a bit of a glow and help those lighter areas pop. Think of it as adding a touch of highlighter to your artwork – it really makes a difference!
After you've added the white, it's time to go back in with your colored pencils and continue layering in your colors. Remember to use short, light strokes and to not press too hard. Colored pencils are a delicate medium, and pressing too hard can lead to a waxy buildup that doesn't look natural. By using light strokes, you'll be able to achieve that beautiful, transparent look that colored pencils are known for.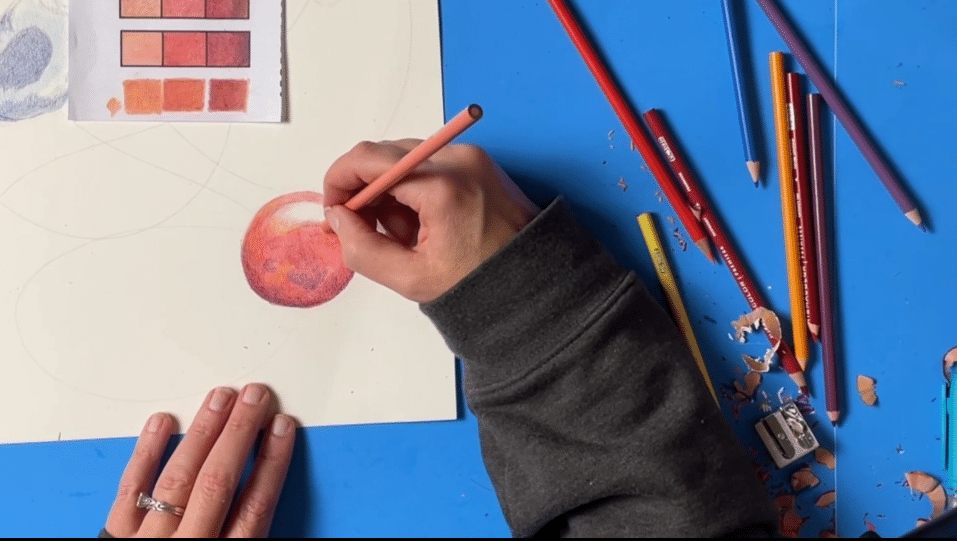 Don't forget to take breaks and step back to look at your artwork from a distance. This will give you a fresh perspective and help you identify areas that may need more work. And most importantly, have fun with it! Creating art is a wonderful way to express yourself.
---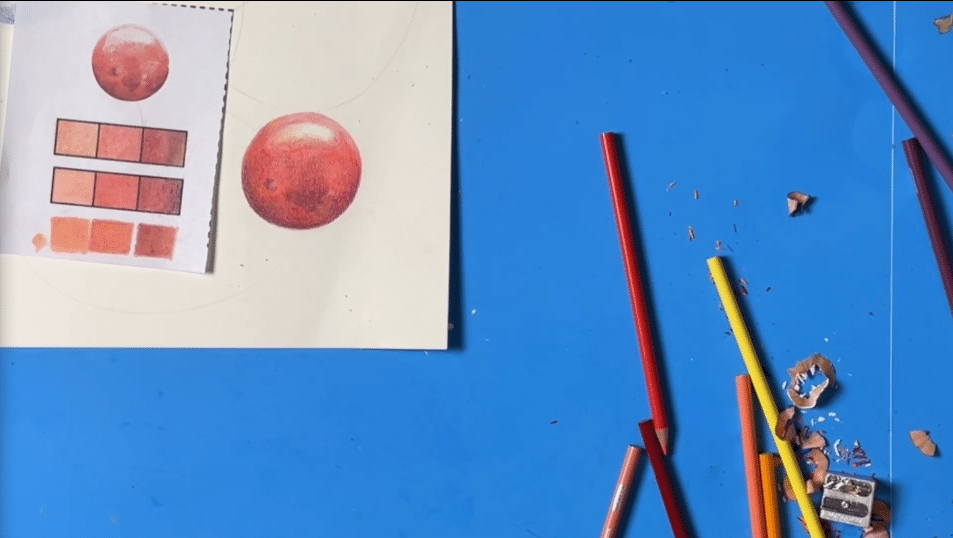 Now that you've followed these steps, you have a beautiful crystal that looks like it's glowing from within! But don't stop here. Keep practicing and experimenting with different colors, values, and techniques. The more you practice, the more you'll develop your own unique style and make your crystals even more impressive.
And don't forget to have fun! Drawing and coloring should be a relaxing and enjoyable experience. So put on your favorite music, grab some snacks, and let your creativity flow. You never know what amazing things you can create when you allow yourself to explore and experiment.
So what are you waiting for? Get out there and start creating some stunning crystal art that will wow your friends and family. And who knows, maybe you'll even inspire others to try their hand at drawing and coloring crystals too!
✏️ Complete Colored Pencil Value Scale and Crystal Lesson used in this Colored Pencil Drawings Blog Post
This middle or high school art lesson is great for beginner artists or advanced students. Students learn how to layer markers and colored pencils to create tints and shades of value using no black. This technique creates rich vibrant tints and shades of value fast. This lesson is ready-to-go and contains everything you need to achieve amazing results and build student confidence fast.
Be the first to know about discounts, freebies, and new resources!
Find me on my blog – Inside Out Art Teacher, YouTube, or Instagram.